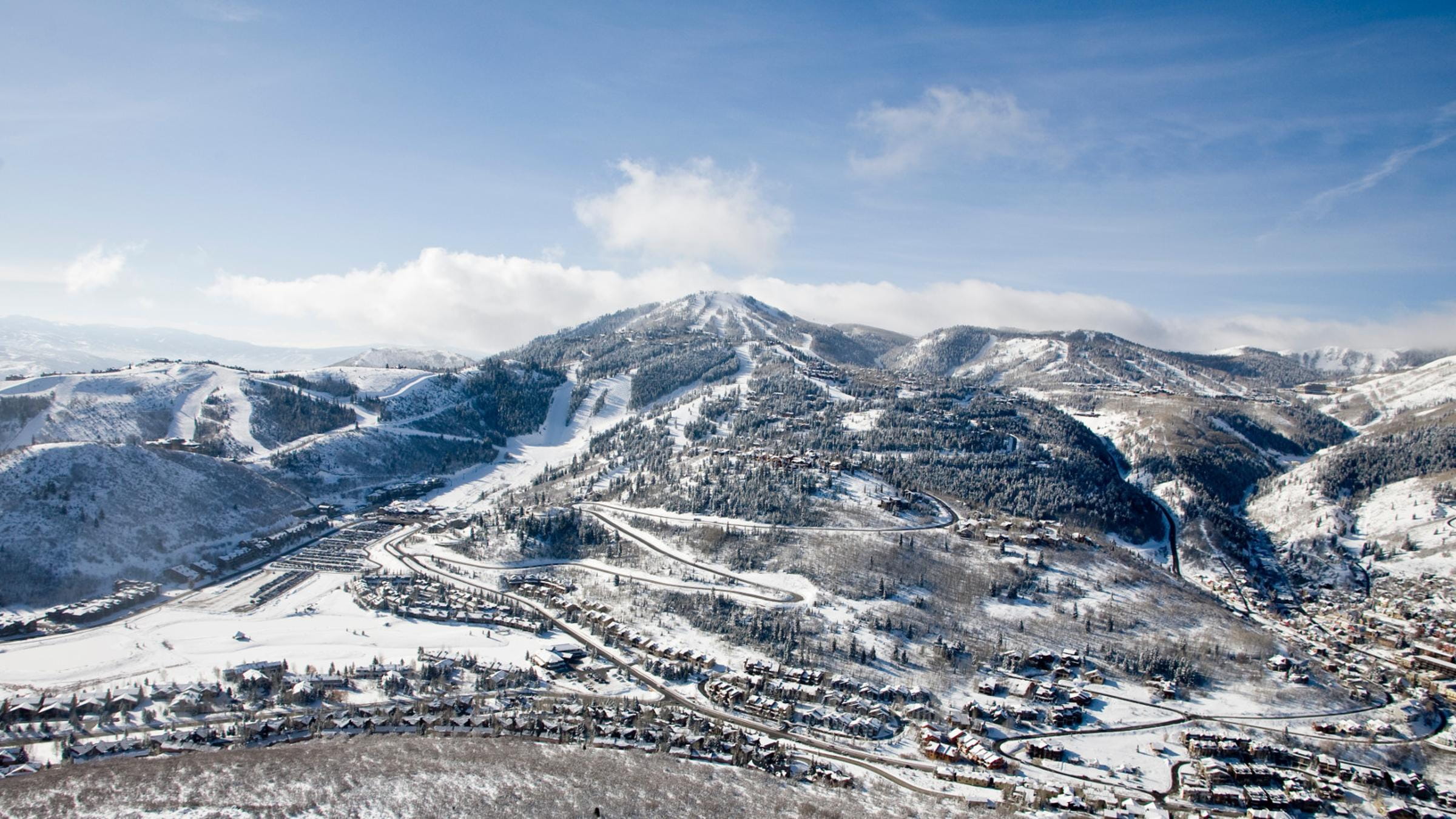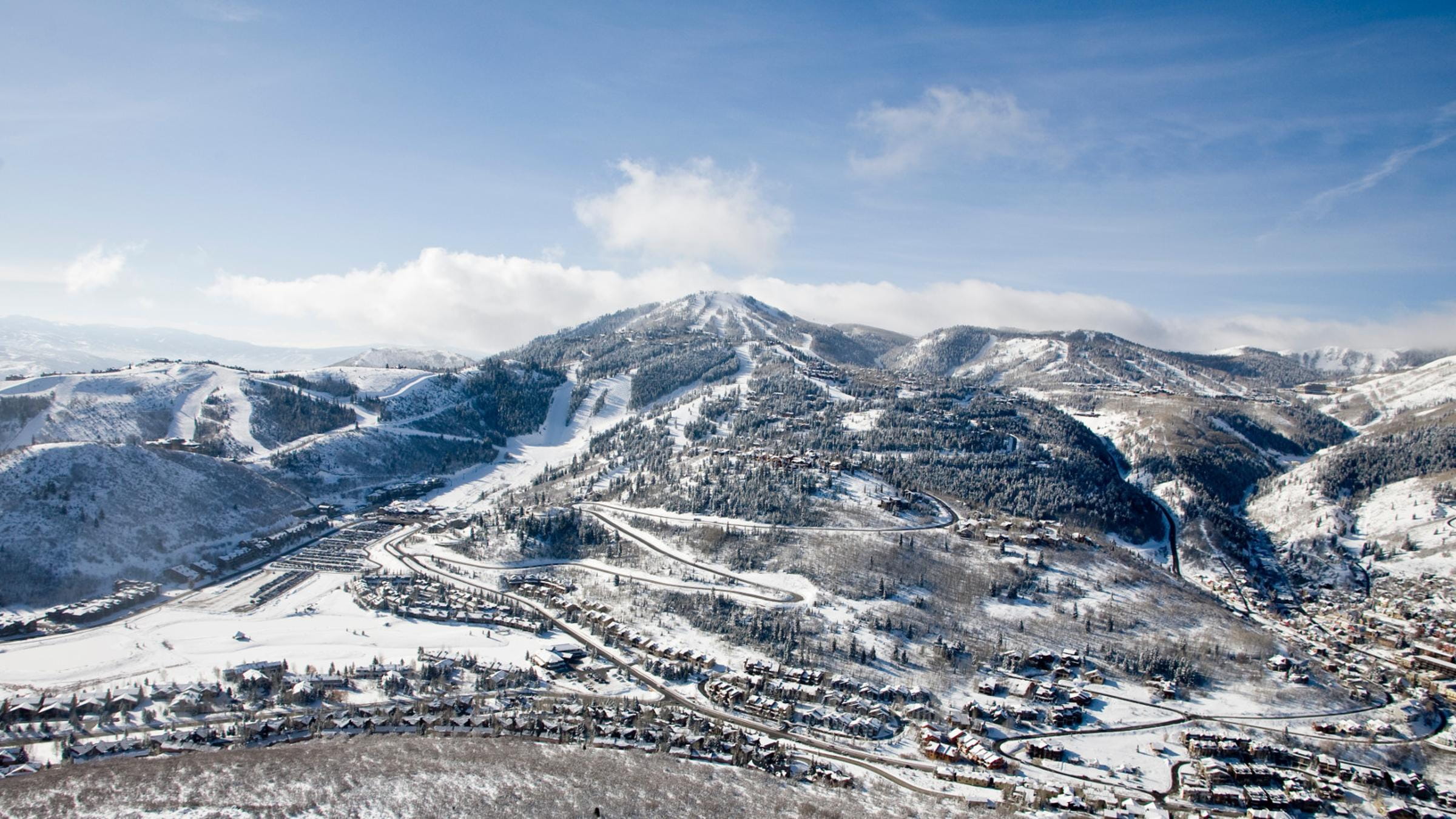 Vision
Known as North America's premier mountain resort and leader in ski area hospitality and guest experience, Deer Valley Resort will further raise industry standards by reimagining the current 15 acres of surface parking lots at Snow Park Lodge into a modern and convenient world-class base area and arrival experience.
Deer Valley's master plan, approved by Park City officials in 1977, envisioned development of the Snow Park base area. Over the past year, the resort has been considering ideas that meet it's needs and honor the previous entitlement approvals and community sentiment. Deer Valley intends to remain within previously approved provisions, such as height limits and allowable square footage, as it moves forward with permit applications for specific elements. The first conditional use permit (CUP) application seeks approval to begin work on utilities and parking structures that will serve as the base for buildings, amenities, and a signature plaza that will create a seamless flow from arrival to mountainside.
Snow Park Plans in Brief 
The new base area will provide an improved arrival and departure sequence to enhance first and last impressions; additional accommodations; Skier Services facilities; new, contemporary food, beverage and après options; an expansive ski beach; an integrated transportation and mobility hub; underground parking facilities; chairlift reconfiguration to unlock the potential for a ski-in village; and year-round amenities and activation. 
A destination like no other
Create a unique resort base village to attract future generations
Enhance the guest experience with every opportunity
Celebrate year-round activities and amenities
Compact and walkable plan focused on the pedestrian
Attract on-mountain residents to easily access and experience Snow Park
BEING GOOD NEIGHBORS
Comply with existing entitlements with no variance requests
Permeable and neighbor-friendly arrangement of buildings
Connect and expand area-wide trail network
Integrate community benefit amenities
A FIRST LOOK AND LASTING IMPRESSION
Improve the arrival and departure sequence as well as first and last impressions
First-class dynamic parking experience with integrated technology
Diversify and integrate multi-modal transportation options
Strategically separate skier parking from staff and residential parking
Seamless transition from parking to plaza retail to lifts
Expand the ski beach to lengthen the day and disperse departing traffic
Enjoyable Guest Experience
Minimize pedestrian and vehicular conflicts
Optimize solar aspect for ski beach and plaza exposure
Optimize up-mountain views
Diversify and modernize food and beverage offerings
Modify and reposition lifts to optimize operations and disperse skier traffic
Convert one chairlift to a gondola to improve the mountain transportation network
Strategically integrate service facilities and minimize visual exposure
The architecture presented in these renderings is meant to be a placeholder and subject to change.
Frequently asked Questions
For further questions or information, please fill out our online form.
What is the Snow Park Village base development proposal and why is it needed?

The Snow Park Lodge has been an iconic entry point for Deer Valley skiers since the opening of the resort in 1981.

Over the past 40 years, much of the original Deer Valley master plan, submitted by the resort founders and approved by Park City officials in 1977 has been achieved; the last major piece being the development of the Snow Park base area.

An updated vision for the Snow Park base means investing in Deer Valley's storied legacy for decades to come, while further elevating the guest experience and setting a higher industry standard, something for which Deer Valley is well known.

In keeping with the resort's 40-year vision, we do not anticipate requesting material deviations from Deer Valley Resort's previously approved Master Plan Development agreement with Park City Municipal Corporation.

What is included in the plans for Snow Park Village

The Snow Park Lodge and base area will see a complete revision to create a world-class base area experience for guests arriving and departing Deer Valley Resort.

Plans for the new Snow Park base area are driven by a handful of significant and strategic design decisions. The combination of these will enhance the guest experience, increase long-term value, and ensure Deer Valley's global reputation as North America's premier mountain resort.

DESIGN DRIVERS
Reimagined arrival sequence
Integrated transportation and mobility network
Chairlift reconfiguration to unlock potential for ski-in village
Neighbor-friendly building arrangement
Complementary network of amenities, activities, and après-ski offerings

The new base area will provide additional accommodations and skier services, new contemporary food and beverage and après options, plus an expansive, sunset-facing ski beach.

A new integrated transportation and mobility hub with multiple access points from new parking facilities will dramatically improve the current guest arrival and mountain access experience.

Snow Park Village will feature architecture and design inspired by the mountains, allowing the natural setting to flow through the new plaza, offering an array of activities and mountain views.

When will construction start and how long will it take?

Pending approvals, construction will begin in 2023 on utilities and the underground parking structures that will serve as the base for buildings and a pedestrian plaza connecting them.

Once approved, work on the underground parking structures will last at least two summer construction seasons. In addition, we will minimize the construction impact on the guest experience during the ski season.

We hope to complete work on the entire Snow Park Village area as soon as we can, to minimize disruption to our guests and the community. We will share additional schedule information as things progress.

What is the process for securing approval for the Snow Park proposal?

Deer Valley Resort's master plan was approved by Park City government in 1977 and is now known as the Deer Valley Resort Large Scale Master Planned Development Permit (MPD Permit). This entitles what types of uses will be permitted, where, and their maximum sizes.

We do not anticipate requesting material deviations from Deer Valley Resort's Master Plan Development agreement with Park City Municipal Corporation. That document, for example, limits building heights to 45 feet (typically four stories).

Deer Valley must seek a Conditional Use Permit (CUP) from Park City for approval to build new structures or modify existing ones. The first CUP application is for utility relocation and construction of underground parking structures; the permit will be reviewed and considered for approval by Park City officials during the spring of 2022.

Additional CUPs will be requested for various elements as Snow Park progresses.

Snow Park base development has been proposed before. What's different this time?

Deer Valley has considered renovating the Snow Park area several times over the past two decades; our approach has long been to look ahead for opportunities to complete the resort's original master plan. Several iterations of ways to improve the Snow Park base were designed but not implemented, due to economic and other factors. The environment has changed dramatically, allowing the project to proceed.

A significant advantage of past efforts to redesign the Snow Park area is gaining insight into the best placement and configurations of buildings to protect views and connect with existing neighbors. That knowledge also helped determined how to prevent pedestrian/vehicle conflicts, how to accommodate Park City's transit-first policy, and how to ensure the best possible experience for Deer Valley's guests.

This investment by Alterra Mountain Company, which acquired the resort in 2017, highlights the dedication to completing Deer Valley's founder's long-range vision and master plan.

Where will people park if buildings are built on the parking lots?

During the course of the Snow Park project, a series of parking garages will replace the surface lots. Parking areas will be separated by use for day skiers, hotel guests, residents, and employees. This arrangement will improve efficiency for all users.

Will there be paid parking?

A decision has not yet been made, but we are considering a move to paid parking in the future to encourage more guests and residents to access the resort via Park City Transit, instead of driving private vehicles, and to help mitigate future traffic increases.

Will the updated Snow Park area increase traffic congestion?

Our goal is to limit traffic congestion by increasing the efficiency of existing roads and transit routes. We are designing a central mobility hub and designating specific access points for different types of use, including transit, private cars, delivery trucks, rideshare vehicles, etc.

How will the winter ski season be affected?

Work will be phased and limited in winter months to minimize disruption.

The resort intends to maintain the current number of parking spaces available during the ski season.

Ski schools will run as normal, although ski school drop-offs could be affected in the future. Additional information will be posted when available.

Ski corral service will remain available.

Will summer activities be affected?

As work on Snow Park progresses, some spring, summer and fall activities may be temporarily affected in future years. Additional details will be posted as they become available

How will this affect neighboring properties in the Snow Park Village area?

As we have contemplated and considered options for the Snow Park base, we have been aware of the need to create a space that complements its surroundings and limits disruption, both during construction and over the long term.

We hope to achieve both of those goals with good planning, good partners, and good relations with our neighbors and community members.

We do not anticipate requesting material deviations from Deer Valley Resort's Master Plan Development agreement with Park City Municipal Corporation. That document, for example, limits building heights to 45 feet (typically four stories).

We are reaching out to neighboring residents and the broader community regularly throughout the Snow Park process. Questions regarding the project can be submitted here.

How will potential changes to the Deer Valley Drive loop affect residents and visitors?

Changes to Deer Valley Drive are being considered as part of the Snow Park Village project to help distribute traffic efficiently and proactively respond to Park City's "Transit First" goal to reduce vehicle use. We are discussing potential traffic circulation plans with the city, which owns the Deer Valley Drive right-of-way, and with residents and homeowners associations in the lower Deer Valley area.

Initial plans anticipate dividing traffic flow at the "Y" intersection at the entrance to the Deer Valley area. Transit vehicles and residents along Deer Valley Drive West would have priority on that stretch of the road. Transit vehicles would proceed along Doe Pass Road to a new welcome center and transit hub near the center of the village. Day skiers, hotel guests, and residents would access their destinations from Deer Valley Drive East.

It is important to note that no decisions have been made and we continue to work with local residents and Park City government to assess the pros and cons of different options.

How tall will the buildings be?

The approved master plan for Deer Valley limits buildings in the Snow Park area to a maximum height of 45 feet. That typically allows for buildings of up to four stories. Deer Valley is not seeking additional heights for the new Snow Park.

How will views from neighboring areas be affected?

Our designers have invested a great deal of time studying how to best place and orient buildings to limit shadows and impacts to neighbors' views. Deer Valley's intent is to design and position buildings in ways that respect views from surrounding buildings and create connections between Snow Park and its neighbors. Planning for previous iterations of Snow Park improvements over the years has helped hone designs that will maximize these goals.