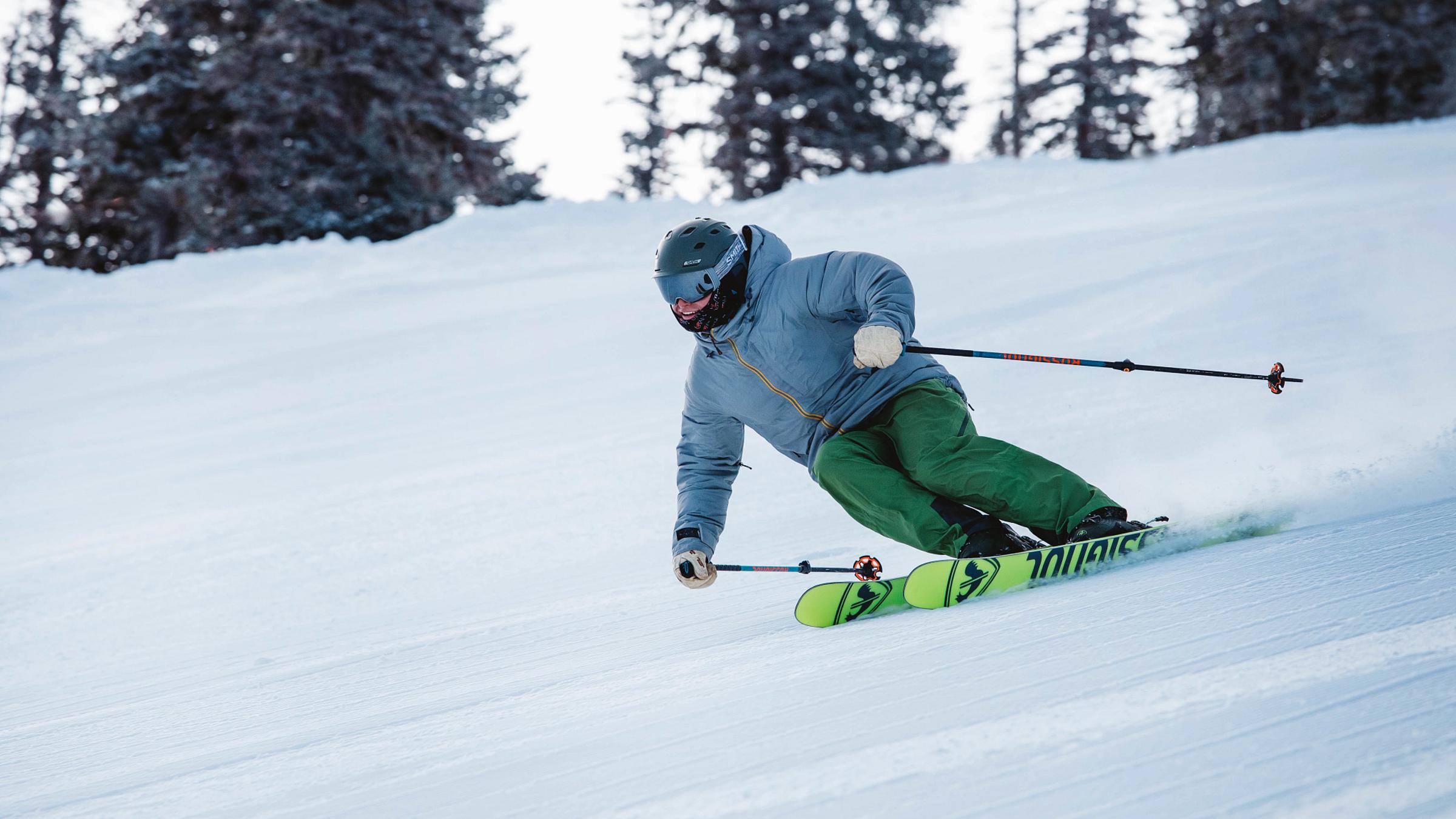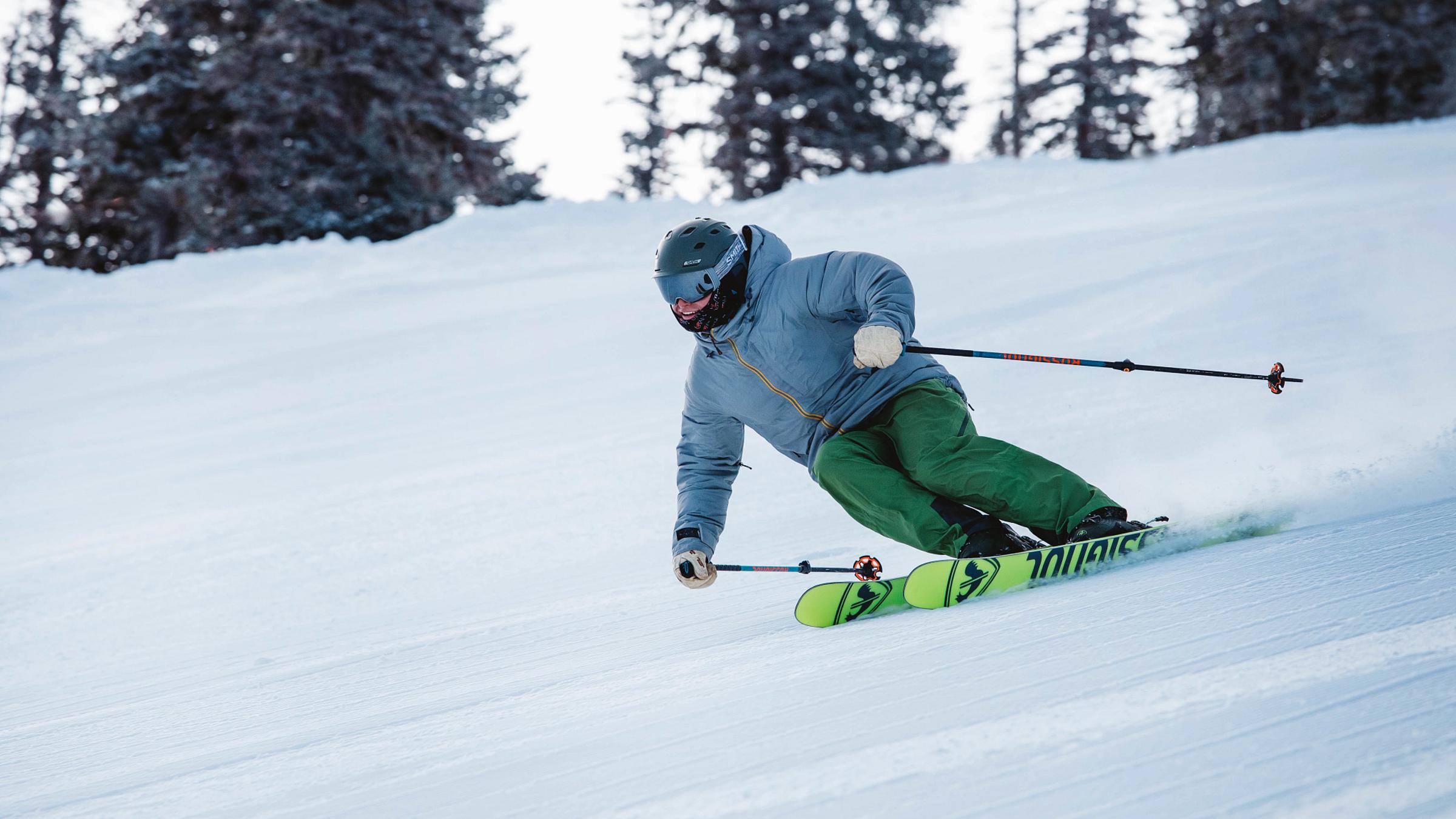 For guests who are 13 years and older, the Performance ski is offered for the intermediate to expert skier. This is an excellent choice for the skier who is engaged in improving their technique. We offer a full-day package which includes skis, boots and poles. A ski only full-day rental is also offered. Helmets are available as a separate rental.

Online rentals may be purchased up to two days prior to skiing by 11:59 p.m. (subject to change during holiday periods).

Taking a lesson with us? Please plan to pick up your gear from the rental shop 30 to 60 minutes prior to the program start time.

22/23 Season Dates: December 3, 2022 - April 16, 2023, conditions permitting
Chairlift Hours: 9 a.m. - 4:30 p.m.
For specific chairlift hours and status, please click here.

Locations & Hours
Snow Park Lodge
2250 Deer Valley Dr. S.
(lower level)
8 a.m. - 6 p.m., daily

Silver Lake Lodge
7600 Royal Street
(plaza level)
8 a.m. - 5 p.m., daily


Please select "Package" to rent skis, boots and poles.
21/22 Performance Skis Information & Pricing
Product Information
Skis
Rossignol Experience 80
60% groomed | 40% un-groomed
Sizes: 142, 150, 158, 166, 174, 182

Rossignol Smash 7
70% powder | 30% groomed
Sizes: 140, 150, 160, 170, 180

Boots
Rossignol Speed | Sizes: 24.5 - 33.5
Rossignol Pure Women's | Sizes: 22.5 - 27.5
Rossignol Pure Comfort | Sizes: 22.5 - 27.5
Full-day Rental
Available Online
Package | $85
Skis Only | $69
Only offered day of and in-person based on availability: Package PM | $66, Skis Only PM | $59
Reserve Your Rental
Online rentals may be purchased up to two days prior to skiing by 11:59 p.m. (subject to change during holiday periods). 
If a product is unavailable online, please call our Skier Services Contact Center at 435-645-6648 for assistance.
Rental Locations and Hours
| Location | Address | Hours |
| --- | --- | --- |
| Snow Park Lodge | 2250 Deer Valley Dr. S. (lower level) | 8 a.m. - 6 p.m., daily |
| Silver Lake Village | 7600 Royal Street (plaza level) | 8 a.m. - 5 p.m., daily |
Policies
Cancellations, Changes and No-shows — We will gladly give you a full refund if you cancel before 5 p.m. two days prior to your reservation; otherwise a $20 fee per reserved product will apply. There are no refunds for 'day of' cancellations. No-shows for any reserved services will be charged the full-day rate for the missed days. Products cancelled after the start time are considered a 'no-show.'

Payment — Skier Services products that are reserved in advance will be charged in full to the credit card provided within 24 hours of booking. Debit card, credit card or Deer Valley Gift Card payments are strongly preferred to help expedite transactions.

Weather and Snow Conditions — Weather and snow conditions are not considered reasons for cancellation.

Helmets — Deer Valley encourages our guests to educate themselves about wearing helmets while skiing. To obtain information regarding this topic, please visit the National Ski Area Association website at nsaa.org, or stop by any of our Skier Services Sales locations on your next visit.
Skier Types
I. Skis conservatively, prefers slower speeds and moderate slopes with lower-than-average release/retention settings
II. Skis moderately, prefers a variety of speeds and varied terrain including most difficult trails
III. Skis aggressively, prefers most difficult, varied terrain with higher-than-average release/retention settings
Ski Ability Zones
Please refer to this ski ability zone chart below when selecting a lesson.
Symbol
Ability
Ability Detail


First Timer (FT)
Never skied before or is unable to stop in a wedge on the easiest of green trails.
Learning to stop in a wedge and turn in both directions for speed control.
Beginner (BG)
Can control speed by linking turns and stopping in a wedge on green terrain.
Learning to match skis and skid turns to explore green trails on the mountain.


Advanced Beginner (AB)
Can link turns with mostly parallel skis to control speed.
Can stop when desired on ALL green and easy blue trails.
Learning to comfortably make parallel turns on blue terrain.


Intermediate (IN)
Can consistently make parallel turns to control speed on most blue terrain.
Working on technique in a variety of snow conditions, varying turn size and shape.
Learning to carve on blue terrain.


Advanced (AD)
Can carve parallel skis more than skidding.
Can vary turn size and shape as desired to control speed on ALL blue and double blue terrain.
Exploring black terrain.


Expert (EX)
Can perform dynamic skiing in almost all conditions/terrain with confidence. Exploring extremes.
Ski Ability Zone Video