Our Past and Future
Deer Valley History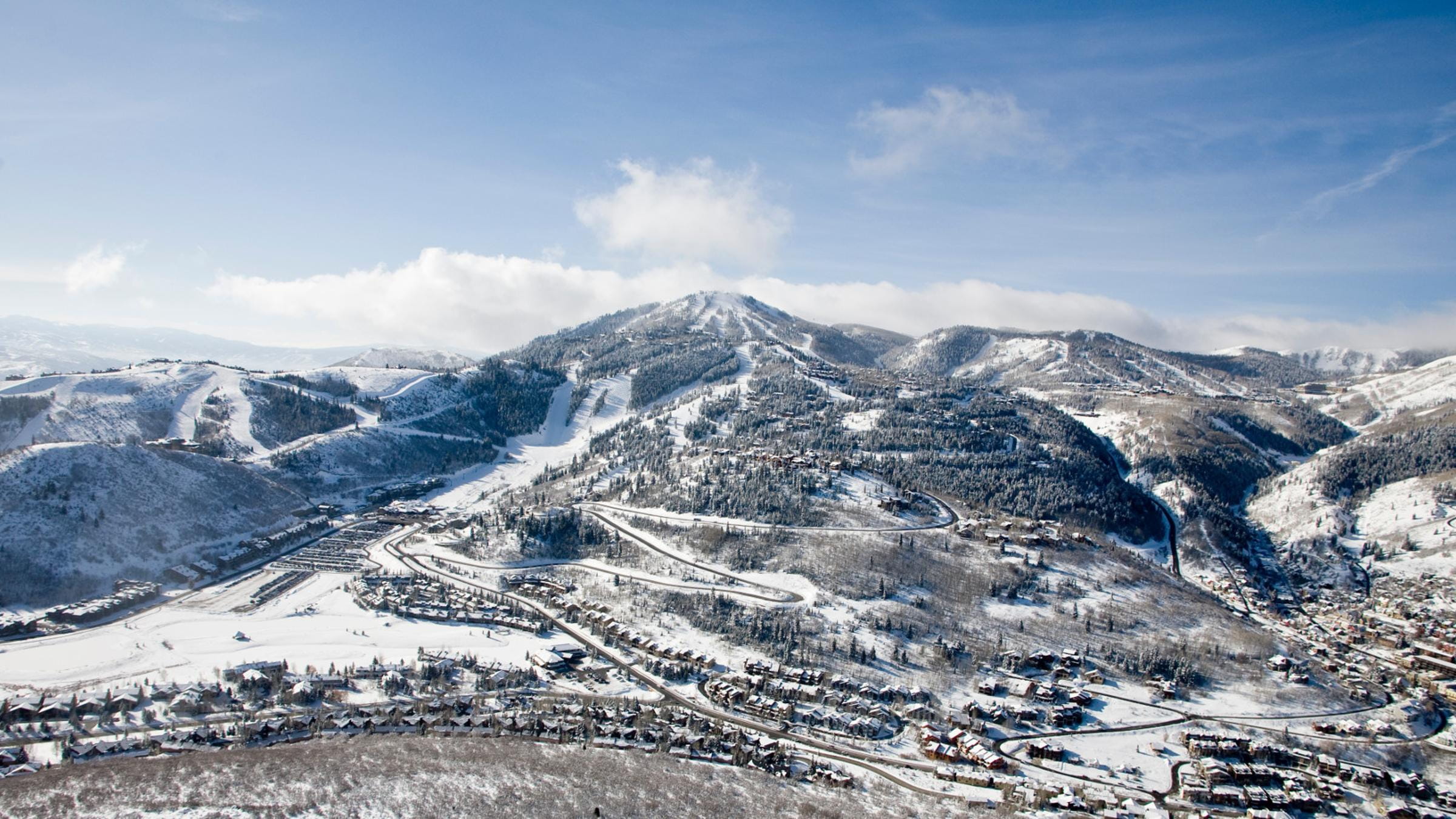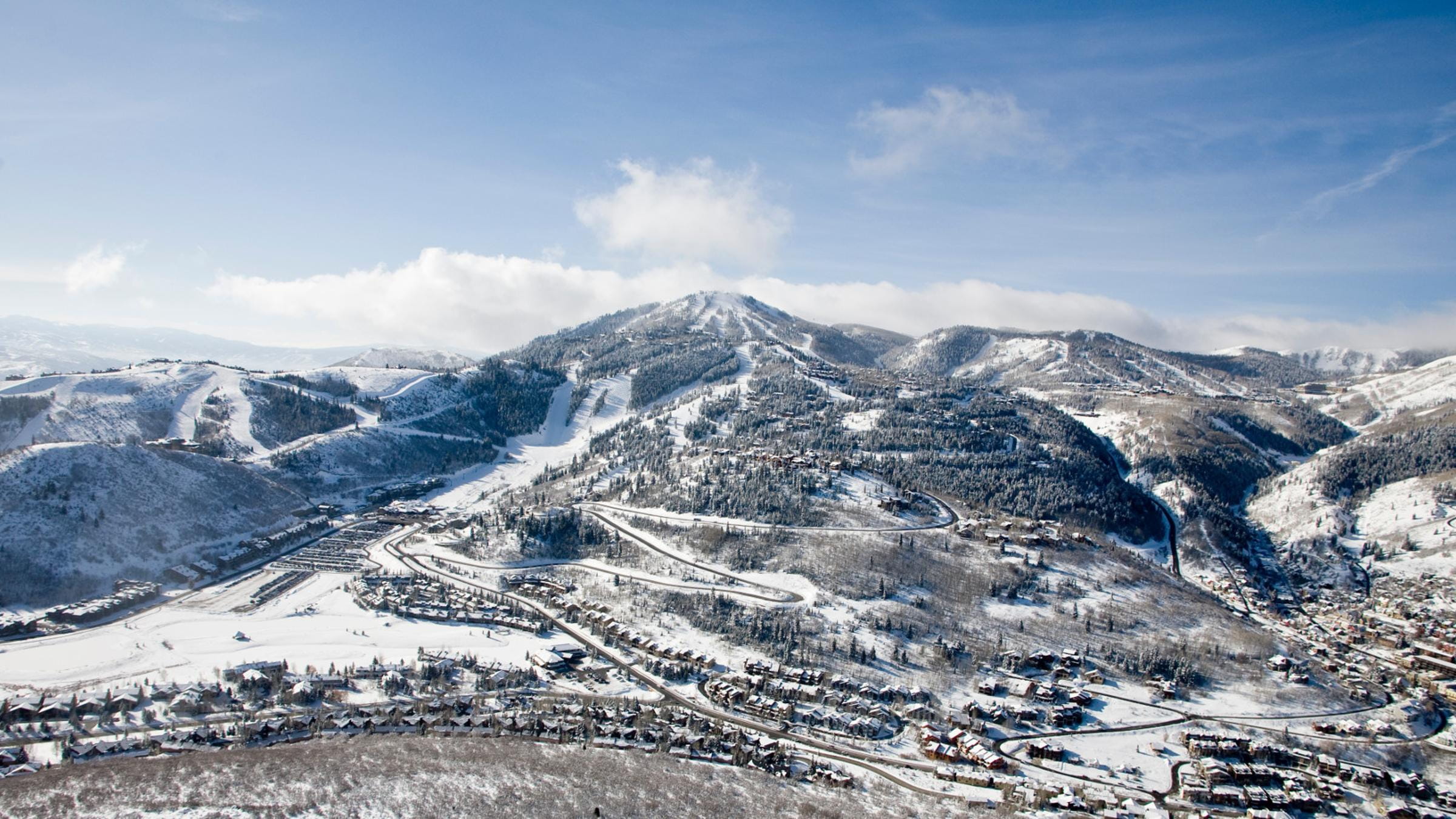 Since Deer Valley's inception in 1981, we have been committed to excellence in everything we do. Our staff members, whether employed seasonally or year-round, are trained to be dedicated to service, which is the key to the resort's current and future success. We also remain committed to our three brand pillars of; providing exceptional guest service, offering a ski-only resort experience and limiting daily skier visitation on the mountain. Over the years, we have invested over $186 million in improvements and since our first season, have grown five chairlifts to 21, 35 ski runs to 103, from two day lodges to three, 50 ski instructors to more than 500 (making us one of the largest ski schools in the country) and 200 total staff members to over 2,800 today, many of whom have been with the company for over 20 years.

Deer Valley offers myriad summer activities including lift-served mountain biking and hiking, scenic chairlift rides, and Summer Adventure Camp for children. Over the course of the summer, the Snow Park Outdoor Amphitheater features three concert series including the Utah Symphony's Deer Valley Music Festival, the Deer Valley Concert Series and Mountain Town Music's free community concerts.

In 2002, Deer Valley hosted the freestyle mogul and aerial and alpine slalom events for Salt Lake City's Olympic Winter Games. The 2020-2021 season marked 25 years that Deer Valley Resort has played host to elite, international athletic competitions including 19 FIS World Cup and three FIS Freestyle World Championship events. Continued excellence through hosting major events and a commitment to exceeding guests' expectations will forever by the hallmark of Deer Valley's legacy.
Resort History & Stern Legacy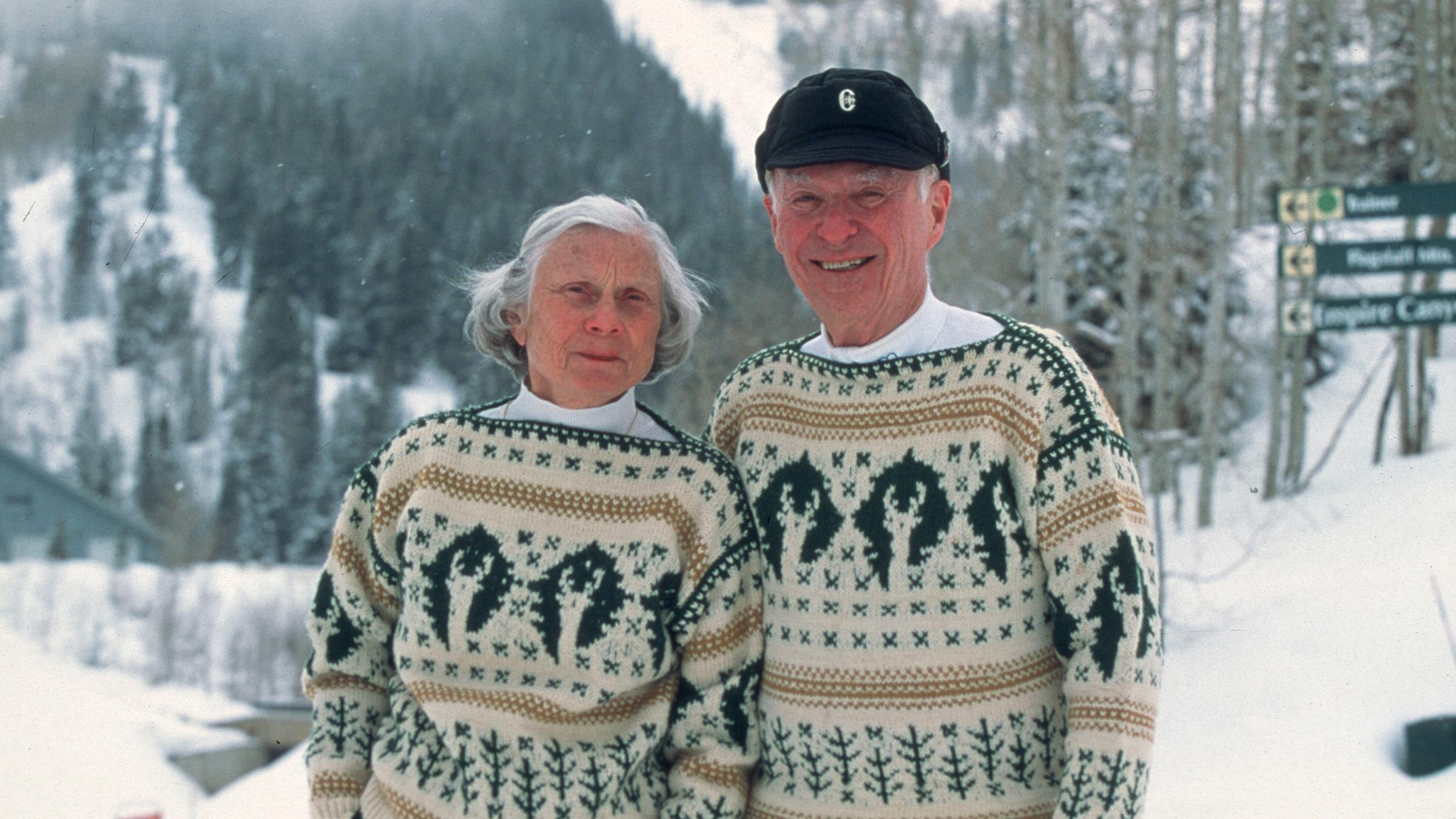 Edgar & Polly Stern
The Stern Family & History
The ski industry forever changed 40 years ago when Edgar Stern developed Deer Valley Resort based on the concept of providing a luxury hotel experience by combining first-class guest service, luxury accommodations and gourmet food with skiing. Deer Valley Resort is the culmination of the vision and dream of Edgar and Polly Stern, born of their many years' experience in the hospitality industry.

Royal Street Corporation, Deer Valley's parent company until October 2017, was founded in New Orleans in 1948 by the Stern family. The company owned and operated the NBC affiliate stations in New Orleans and Baton Rouge, Louisiana, and Mobile, Alabama. The company's offices were housed in the Brulatour Mansion, a famous historical landmark located on Royal Street in the French Quarter. Mr. Stern, Sr., acquired the old St. Louis Hotel property with an eye to building a new luxury hotel on the site. That vision was realized with the opening of the Royal Orleans Hotel in the heart of the French Quarter. The company also developed and built Oakwood, the first fully air-conditioned shopping mall in New Orleans. The Sterns and Royal Street had thus embarked on a course that would take them away from the broadcast business and into such diverse areas as real estate development, charter airplane services and the development and operation of resorts and hotels.

From New Orleans the Sterns moved to Aspen, Colorado, where their interest in ski area development took a firm hold. Here they developed the exclusive Starwood subdivision, a high-end residential community. While in Aspen, the Sterns also became involved in other real estate developments both within and outside the state of Colorado. Notable among these was the creation of the Stanford Court Hotel, a luxury property on Nob Hill in San Francisco that set the standard for fine hotels on the west coast.

In short, the Sterns' background in the hospitality industry and their other guest service experiences laid the groundwork for Deer Valley's concept. The Sterns first visited Park City in 1968 and purchased the existing Treasure Mountain Ski Area (now Park City Mountain) in 1971, along with other land that would later become Deer Valley. While Park City Mountain proved to be a rewarding experience, the Sterns' real desire was to pursue their own ideas for a ski resort. So, they sold Park City Mountain, holding on to the land that is now Deer Valley Resort.

Deer Valley was not the first ski resort located in this particular area. Preceding it was the Snow Park Ski Area, which opened in 1947 and operated until 1965. Snow Park was founded by two Park City locals, Bob Burns and Otto Carpenter. Many of the materials used in building Snow Park came out of the local mines, and the lift towers were made of aspen wood. The Burns and Carpenter lifts at the base of Bald Eagle Mountain are named after the ski area's original owners.

Deer Valley Resort, as envisioned by the Sterns, would provide a service-oriented skiing experience, stately accommodations and sumptuous dining; a resort that would provide guests with a level of comfort and quality not available at other ski resorts of the time. They wanted to build a destination ski resort that would operate with the services, conveniences and amenities of a first-class hotel.

Deer Valley Resort opened on December 26, 1981, with five chairlifts, 35 ski runs on Bald Eagle and Bald Mountain, and two day lodges, Snow Park and Silver Lake. Over the next 38 years, more lifts, ski runs, day lodges and numerous condominium projects, hotels and homes were built. Today at Deer Valley there are 21 chairlifts, 103 runs, and six bowls spread over 2,026 acres of skiable terrain and offering skiing for all ability levels.



Penske Partnership
In 1987 Roger Penske became a partner in Deer Valley Resort. Roger and his wife, Kathy, had been owners at Stein Eriksen Lodge since its inception, and shared the Sterns' hospitality philosophy. Among many other interests, Roger Penske is Founder and Chairman of the Board of Penske Corporation, a diversified transportation services company; Chairman of Penske Truck Leasing, Penske Motor Sports, and Detroit Diesel; and a director of General Electric Company. Mr. Penske also owns Team Penske, the most successful team in the history of the Indianapolis 500.
Alterra Mountain Company
On August 21, 2017, it was announced that Deer Valley entered into a definitive agreement to be acquired by the newly formed entity controlled by affiliates of KSL Capital Partners, LLC and Henry Crown and Company that in July joined Intrawest Resorts Holdings, Inc., Mammoth Resorts and Squaw Valley Ski Holdings, now known as Alterra Mountain Company. Financial terms of the transaction were not disclosed. The sale successfully closed on October 10, 2017.

About Alterra Mountain Company:
Alterra Mountain Company is a family of 15 iconic year-round destinations, including the world's largest heli-ski operation, offering the Ikon Pass, the new standard in season passes. The company owns and operates a range of recreation, hospitality, real estate development, food and beverage, retail and service businesses. Headquartered in Denver, Colorado, with destinations across the continent, Alterra Mountain Company is rooted in the spirit of the mountains and united by a passion for outdoor adventure. Alterra Mountain Company's family of diverse playgrounds spans six U.S. states and three Canadian provinces: Steamboat and Winter Park in Colorado; Palisades Tahoe, Mammoth Mountain, June Mountain and Big Bear Mountain Resort in California; Stratton and Sugarbush Resort in Vermont; Snowshoe in West Virginia; Tremblant in Quebec, Blue Mountain in Ontario; Crystal Mountain in Washington; Deer Valley Resort and Solitude Mountain Resort in Utah; and CMH Heli-Skiing & Summer Adventures in British Columbia. Also included in the portfolio is Alpine Aerotech, a worldwide helicopter support and maintenance service center in British Columbia, Canada. Alterra Mountain Company honors each destination's unique character and authenticity and celebrates the legendary adventures and enduring memories they bring to everyone. For more information, please visit www.alterramtnco.com.

About Ikon Pass:
In early 2018, Alterra Mountain Company announced a new pass product called the Ikon Pass. Deer Valley Resort is included on the pass, but in keeping with our limited daily lift ticket policy, the Ikon Pass includes seven days of skiing at Deer Valley and five days with blackout dates on the Ikon Base Pass.

The Ikon Pass welcomes skiers and riders to a community of inspiring mountain destinations and the people who live and play among them across the Americas, Europe, Australia, New Zealand, and Japan. Brought to you by Alterra Mountain Company, the Ikon Pass unlocks adventure at iconic and unique destinations including Aspen Snowmass, Steamboat, Winter Park, Copper Mountain Resort, Arapahoe Basin Ski Area, and Eldora Mountain Resort in Colorado; Palisades Tahoe, Mammoth Mountain, June Mountain and Big Bear Mountain Resort in California; Jackson Hole Mountain Resort in Wyoming; Big Sky Resort in Montana; Stratton, Sugarbush Resort, and Killington in Vermont; Windham Mountain in New York; Snowshoe in West Virginia; Boyne Highlands and Boyne Mountain in Michigan; Crystal Mountain and The Summit at Snoqualmie in Washington; Mt. Bachelor in Oregon; Schweitzer in Idaho; Tremblant in Quebec and Blue Mountain in Ontario, Canada; SkiBig3 in Alberta, Canada; Revelstoke Mountain Resort, RED Mountain, and Cypress Mountain in British Columbia, Canada; Sunday River and Sugarloaf in Maine; Loon Mountain in New Hampshire; Taos Ski Valley, New Mexico; Deer Valley Resort, Solitude Mountain Resort, Brighton Resort, Alta Ski Area, and Snowbird in Utah; Dolomiti Superski in Italy, Kitzbühel in Austria, Zermatt in Switzerland; Thredbo and Mt Buller in Australia; Coronet Peak, The Remarkables, Mt Hutt in New Zealand; Niseko United in Japan, and Valle Nevado in Chile. Special offers are available at CMH Heli-Skiing & Summer Adventures, the world's largest heli-skiing and heli-accessed hiking operation. For more information, please visit www.ikonpass.com.
In our 40-year history, Deer Valley has been recognized for our commitment to excellence by receiving many awards, including the distinction of the #1 Overall Resort by the readers of SKI Magazine. We earned this remarkable honor eight times including an unprecedented five years in a row from 2008 to 2012! Deer Valley broke into the top three resorts in 1998 and remained there for 20 consecutive years.

Deer Valley has earned United States' Best Ski Resort every year since the World Ski Awards began in 2013. More than a million votes were cast across the globe by leading ski tourism professionals worldwide, as well as hundreds of thousands of ski and luxury travel consumers from 127 countries.

Deer Valley has also been ranked the #1 Ski Resort in the U.S. for 2020 and 2021 in Conde Nast Travelers annual Reader's Choice Awards

The recognition we received from the readers of these respected industry publications and World Ski Award voters is most gratifying to all of us at Deer Valley and is something we have worked long and hard to achieve.

Deer Valley has received countless other awards and recognition, all of which we are very proud. When Deer Valley opened in 1981, it marked the beginning of a new era in the ski industry. The quality experience that Deer Valley offers its guests has become an industry-wide goal, with Deer Valley leading the way. As SKI Magazine so aptly stated, "Edgar Stern founded Deer Valley in 1981 on what was a revolutionary concept for a ski resort: world-class service. In the ensuing years, Deer Valley has helped redefine the ski industry."

Based on the foundation of first-class service, Deer Valley was one of the first resorts to:

Offer ski valets to carry guests' ski gear from their cars to the slopes
Provide complimentary parking lot shuttles
Design magnificent lodges in the vein of National Park buildings
Refer to customers as "guests" as is done at fine hotels
Offer a state-licensed child care facility on-site
Uniform all its staff from kitchen staff to lift attendants
Provide tissues in the lift lines
Provide complimentary ski storage, even overnight

And much more!