Taste the Difference
Restaurants & Dining at Deer Valley
At Deer Valley Resort, dining is an integral part of a complete vacation experience. From casual, family-friendly cafés and grills, to elegantly rustic restaurants, every Deer Valley dining experience features quality ingredients and creative, fresh preparations with an emphasis on locally sourced products.

Reservations Information: Online or phone reservations are available and are requested for Cast & Cut, The Mariposa and Fireside Dining. Daytime seated dining is available on a first-come, first-served basis.
Reservations and Grab and Go ordering may be accessed via the website and the Deer Valley or Ikon Pass mobile apps.

No outside food and beverage is allowed in the day lodges.

rich-text, responsive-table
No activities found.
activity-results-v2
[{"pageId":"{109bc64d-f976-4e50-a3b1-e9317ad977e0}","isAddedToPlanner":false,"subtitle":"Walk-In | Take-Away  | Online Ordering","targetUrl":"/things-to-do/dining/deer-valley-cafe","imageUrl":"/-/media/widen/deer-valley-resort/01-stock-photography/01-winter/2019-02-2019-04-25-winterwebsite-0064-jpg.jpg?rev=840c2650872142eaaada4414c9963b5f?h=661&w=1176&hash=5EEF18F24006FFC829EAA9753A3632B0","externalLink":"","externalLinkTarget":"","hasExternalLink":false,"types":[{"name":"Lunch","description":"","class":"no-font-icon","displayName":"Lunch","sortOrder":200,"isHidden":false,"tagType":"types","imageUrl":""},{"name":"Apres Ski","description":"","class":"no-font-icon","displayName":"Après Ski","sortOrder":300,"isHidden":false,"tagType":"types","imageUrl":""},{"name":"Breakfast","description":"","class":"no-font-icon","displayName":"Breakfast","sortOrder":0,"isHidden":false,"tagType":"types","imageUrl":""},{"name":"Take-away Online Ordering","description":"","class":"no-font-icon","displayName":"Take-Away/Online Ordering","sortOrder":650,"isHidden":false,"tagType":"types","imageUrl":""}],"locations":[{"name":"Snow Park","description":"","class":"no-font-icon","displayName":"Snow Park - Base Area","sortOrder":0,"isHidden":false,"tagType":"location","imageUrl":""}],"seasons":[{"name":"Year Round","description":"","class":"no-font-icon","displayName":"Year-round","sortOrder":0,"isHidden":false,"tagType":"seasons","imageUrl":""}],"imageCropFocus":"img-crop-focus-center-center","hasButtonCtaText":false,"buttonCtaText":"","imageAlt":"Guests dining at Deer Valley Grocery Cafe","name":"Deer Valley Café"},{"pageId":"{fea6baa4-33b5-4afb-976a-2f464be3e695}","isAddedToPlanner":false,"subtitle":"Closed | Walk-In | Take-Away | Online Ordering","targetUrl":"/things-to-do/dining/the-brass-tag","imageUrl":"/-/media/widen/deer-valley-resort/01-stock-photography/05-fb/the-brass-tag/2021-06-16-dv-brasstagsummer21-ar-0019-jpg.jpg?rev=a47b7a0a856440b1908124ee9d8d5b24?h=432&w=768&hash=30CA61DB3F1EC833F2E2B454FDD99B90","externalLink":"","externalLinkTarget":"","hasExternalLink":false,"types":[{"name":"Dinner","description":"","class":"no-font-icon","displayName":"Dinner","sortOrder":400,"isHidden":false,"tagType":"types","imageUrl":""},{"name":"Apres Ski","description":"","class":"no-font-icon","displayName":"Après Ski","sortOrder":300,"isHidden":false,"tagType":"types","imageUrl":""},{"name":"Take-away Online Ordering","description":"","class":"no-font-icon","displayName":"Take-Away/Online Ordering","sortOrder":650,"isHidden":false,"tagType":"types","imageUrl":""}],"locations":[{"name":"Snow Park","description":"","class":"no-font-icon","displayName":"Snow Park - Base Area","sortOrder":0,"isHidden":false,"tagType":"location","imageUrl":""}],"seasons":[{"name":"Year Round","description":"","class":"no-font-icon","displayName":"Year-round","sortOrder":0,"isHidden":false,"tagType":"seasons","imageUrl":""}],"imageCropFocus":"img-crop-focus-center-center","hasButtonCtaText":false,"buttonCtaText":"","imageAlt":"A pasta entree from The Brass Tag","name":"The Brass Tag"},{"pageId":"{824608e5-eb07-471d-a9fd-83342d052466}","isAddedToPlanner":false,"subtitle":"Closed | Reservations Required","targetUrl":"/things-to-do/dining/cast-and-cut","imageUrl":"/-/media/deer-valley/food-and-beverage/cast-and-cut/castandcuttile.jpg?rev=9d366febb1214c70a90140693c55d6e1?h=1350&w=2400&hash=772A7EB2151691CEBA6067262F01F5A8","externalLink":"","externalLinkTarget":"","hasExternalLink":false,"types":[{"name":"Dinner","description":"","class":"no-font-icon","displayName":"Dinner","sortOrder":400,"isHidden":false,"tagType":"types","imageUrl":""}],"locations":[{"name":"Snow Park","description":"","class":"no-font-icon","displayName":"Snow Park - Base Area","sortOrder":0,"isHidden":false,"tagType":"location","imageUrl":""}],"seasons":[{"name":"Winter","description":"","class":"no-font-icon","displayName":"Winter","sortOrder":50,"isHidden":false,"tagType":"seasons","imageUrl":""}],"imageCropFocus":"img-crop-focus-center-center","hasButtonCtaText":false,"buttonCtaText":"","imageAlt":"Ribeye steak with sauce","name":"Cast & Cut"},{"pageId":"{e28c0028-10f9-4112-afc7-5bc5a4e99a83}","isAddedToPlanner":false,"subtitle":"Closed | Reservations Required","targetUrl":"/things-to-do/dining/the-mariposa","imageUrl":"/-/media/widen/deer-valley-resort/01-stock-photography/05-fb/mariposa/deer-valley-mariposa-winter-2017-foodiecrush-com-189-jpg.jpg?rev=bd0afb819562425eb35092eb3a3a65ad?h=661&w=1176&hash=C72A144EE416BABD4EE5FE523EA033B2","externalLink":"","externalLinkTarget":"","hasExternalLink":false,"types":[{"name":"Dinner","description":"","class":"no-font-icon","displayName":"Dinner","sortOrder":400,"isHidden":false,"tagType":"types","imageUrl":""}],"locations":[{"name":"Silver Lake","description":"","class":"no-font-icon","displayName":"Silver Lake - Mid Mountain Area","sortOrder":100,"isHidden":false,"tagType":"location","imageUrl":""}],"seasons":[{"name":"Winter","description":"","class":"no-font-icon","displayName":"Winter","sortOrder":50,"isHidden":false,"tagType":"seasons","imageUrl":""}],"imageCropFocus":"img-crop-focus-bottom-center","hasButtonCtaText":false,"buttonCtaText":"","imageAlt":"Mariposa entree with two glasses of wine","name":"The Mariposa"},{"pageId":"{5e6e3567-c67a-4e08-a411-1017485947f9}","isAddedToPlanner":false,"subtitle":"Opens December 3 | Reservations Required ","targetUrl":"/things-to-do/dining/fireside-dining","imageUrl":"/-/media/widen/deer-valley-resort/01-stock-photography/20150302-deervalley-1680-jpg.jpg?rev=dab2778bb7f54009b2c2d894fdf772e8?h=661&w=1176&hash=24D24C840010FAC29D38BE6E3047F8FB","externalLink":"","externalLinkTarget":"","hasExternalLink":false,"types":[{"name":"Dinner","description":"","class":"no-font-icon","displayName":"Dinner","sortOrder":400,"isHidden":false,"tagType":"types","imageUrl":""}],"locations":[{"name":"Empire Canyon","description":"","class":"no-font-icon","displayName":"Empire Canyon - Upper Mountain","sortOrder":200,"isHidden":false,"tagType":"location","imageUrl":""}],"seasons":[{"name":"Winter","description":"","class":"no-font-icon","displayName":"Winter","sortOrder":50,"isHidden":false,"tagType":"seasons","imageUrl":""}],"imageCropFocus":"img-crop-focus-center-center","hasButtonCtaText":false,"buttonCtaText":"","imageAlt":"Raclette fireplace at Fireside Dining","name":"Fireside Dining"},{"pageId":"{d21b9df5-e5e4-4a03-bf09-751067d6561a}","isAddedToPlanner":false,"subtitle":"Opens December 3 | Walk-In | Sit-Down","targetUrl":"/things-to-do/dining/fresh-tracks-kitchen","imageUrl":"/-/media/widen/deer-valley-resort/01-stock-photography/01-winter/2021-10-13-dv-freshtrackskitchen-ericschramm-0003-jpg.jpg?rev=da7aa7cefe324fc6ab17c4139c5a2740?h=661&w=1176&hash=065E62F159C56BC91E0D06AF014DE830","externalLink":"","externalLinkTarget":"","hasExternalLink":false,"types":[{"name":"Breakfast","description":"","class":"no-font-icon","displayName":"Breakfast","sortOrder":0,"isHidden":false,"tagType":"types","imageUrl":""},{"name":"Lunch","description":"","class":"no-font-icon","displayName":"Lunch","sortOrder":200,"isHidden":false,"tagType":"types","imageUrl":""},{"name":"Apres Ski","description":"","class":"no-font-icon","displayName":"Après Ski","sortOrder":300,"isHidden":false,"tagType":"types","imageUrl":""}],"locations":[{"name":"Snow Park","description":"","class":"no-font-icon","displayName":"Snow Park - Base Area","sortOrder":0,"isHidden":false,"tagType":"location","imageUrl":""}],"seasons":[{"name":"Winter","description":"","class":"no-font-icon","displayName":"Winter","sortOrder":50,"isHidden":false,"tagType":"seasons","imageUrl":""},{"name":"Summer","description":"","class":"no-font-icon","displayName":"Summer","sortOrder":100,"isHidden":false,"tagType":"seasons","imageUrl":""}],"imageCropFocus":"img-crop-focus-center-center","hasButtonCtaText":false,"buttonCtaText":"","imageAlt":"Fresh Tracks Kitchen bowl","name":"Fresh Tracks Kitchen"},{"pageId":"{ea8770d3-ec0a-4a15-8518-5f247d527ccd}","isAddedToPlanner":false,"subtitle":"Closed | Walk-In | Sit-Down | Full Service","targetUrl":"/things-to-do/dining/royal-street-cafe","imageUrl":"/-/media/widen/deer-valley-resort/01-stock-photography/05-fb/lifestyle/2018-03-12-dv-royal-street-cafe-winter-18-170-jpg.jpg?rev=01bb58e30c38408881cc2ea5248c0013?h=661&w=1176&hash=C6270CD09DAF37D682BB72471D52CDBD","externalLink":"","externalLinkTarget":"","hasExternalLink":false,"types":[{"name":"Lunch","description":"","class":"no-font-icon","displayName":"Lunch","sortOrder":200,"isHidden":false,"tagType":"types","imageUrl":""},{"name":"Apres Ski","description":"","class":"no-font-icon","displayName":"Après Ski","sortOrder":300,"isHidden":false,"tagType":"types","imageUrl":""}],"locations":[{"name":"Silver Lake","description":"","class":"no-font-icon","displayName":"Silver Lake - Mid Mountain Area","sortOrder":100,"isHidden":false,"tagType":"location","imageUrl":""}],"seasons":[{"name":"Winter","description":"","class":"no-font-icon","displayName":"Winter","sortOrder":50,"isHidden":false,"tagType":"seasons","imageUrl":""},{"name":"Summer","description":"","class":"no-font-icon","displayName":"Summer","sortOrder":100,"isHidden":false,"tagType":"seasons","imageUrl":""}],"imageCropFocus":"img-crop-focus-center-center","hasButtonCtaText":false,"buttonCtaText":"","imageAlt":"Father and son having lunch on the deck at Royal Street Cafe","name":"Royal Street Café"},{"pageId":"{25b85170-2a54-4177-9ac9-00a65f2921eb}","isAddedToPlanner":false,"subtitle":"Closed | Walk-In | Sit-Down | Cafeteria-Style","targetUrl":"/things-to-do/dining/silver-lake-restaurant","imageUrl":"/-/media/widen/deer-valley-resort/01-stock-photography/05-fb/silver-lake-restaurant/257-deer-valley-resort-winter-silver-lake-restaurant-jpg.jpg?rev=4b848edb77294cf3a4d11228ea704ab2?h=661&w=1176&hash=AF06D4E82917A847FB531E7E58D16914","externalLink":"","externalLinkTarget":"","hasExternalLink":false,"types":[{"name":"Lunch","description":"","class":"no-font-icon","displayName":"Lunch","sortOrder":200,"isHidden":false,"tagType":"types","imageUrl":""},{"name":"Coffee Snacks","description":"","class":"no-font-icon","displayName":"Coffee Or Snacks","sortOrder":100,"isHidden":false,"tagType":"types","imageUrl":""}],"locations":[{"name":"Silver Lake","description":"","class":"no-font-icon","displayName":"Silver Lake - Mid Mountain Area","sortOrder":100,"isHidden":false,"tagType":"location","imageUrl":""}],"seasons":[{"name":"Winter","description":"","class":"no-font-icon","displayName":"Winter","sortOrder":50,"isHidden":false,"tagType":"seasons","imageUrl":""}],"imageCropFocus":"img-crop-focus-center-center","hasButtonCtaText":false,"buttonCtaText":"","imageAlt":"Silver Lake Restaurant Tacos","name":"Silver Lake Restaurant"},{"pageId":"{b5519fac-c809-4510-bcb5-1b66a74998ee}","isAddedToPlanner":false,"subtitle":"Opens December 14 | Walk-In | Sit-Down | Cafeteria-Style","targetUrl":"/things-to-do/dining/empire-canyon-grill","imageUrl":"/-/media/widen/deer-valley-resort/01-stock-photography/05-fb/empire-lodge-food-2016-foodiecrush-com-221-jpg.jpg?rev=9cf2d883f18840aeb5639221038248c5?h=661&w=1176&hash=1DF569DE98C96D76E5F485CD51B85EBB","externalLink":"","externalLinkTarget":"","hasExternalLink":false,"types":[{"name":"Lunch","description":"","class":"no-font-icon","displayName":"Lunch","sortOrder":200,"isHidden":false,"tagType":"types","imageUrl":""},{"name":"Coffee Snacks","description":"","class":"no-font-icon","displayName":"Coffee Or Snacks","sortOrder":100,"isHidden":false,"tagType":"types","imageUrl":""}],"locations":[{"name":"Empire Canyon","description":"","class":"no-font-icon","displayName":"Empire Canyon - Upper Mountain","sortOrder":200,"isHidden":false,"tagType":"location","imageUrl":""}],"seasons":[{"name":"Winter","description":"","class":"no-font-icon","displayName":"Winter","sortOrder":50,"isHidden":false,"tagType":"seasons","imageUrl":""}],"imageCropFocus":"img-crop-focus-center-center","hasButtonCtaText":false,"buttonCtaText":"","imageAlt":"Salad from Empire Canyon Grill","name":"Empire Canyon Grill"},{"pageId":"{7724236c-2df4-4942-9773-4aa2129b5b77}","isAddedToPlanner":false,"subtitle":"Closed | Take-Away | Online Ordering","targetUrl":"/things-to-do/dining/deer-valley-etc","imageUrl":"/-/media/widen/deer-valley-resort/01-stock-photography/05-fb/etc/2020-12-17-dv-grabandgo-ar-0013-jpg.jpg?rev=839fe6a279034b3ba457f14666a5920e?h=661&w=1176&hash=E95892DC58202A134B127BC729FADCE3","externalLink":"","externalLinkTarget":"","hasExternalLink":false,"types":[{"name":"Coffee Snacks","description":"","class":"no-font-icon","displayName":"Coffee Or Snacks","sortOrder":100,"isHidden":false,"tagType":"types","imageUrl":""},{"name":"Breakfast","description":"","class":"no-font-icon","displayName":"Breakfast","sortOrder":0,"isHidden":false,"tagType":"types","imageUrl":""},{"name":"Lunch","description":"","class":"no-font-icon","displayName":"Lunch","sortOrder":200,"isHidden":false,"tagType":"types","imageUrl":""},{"name":"Grab and Go Online Ordering","description":"","class":"no-font-icon","displayName":"Grab & Go/Online Ordering","sortOrder":550,"isHidden":false,"tagType":"types","imageUrl":""}],"locations":[{"name":"Snow Park","description":"","class":"no-font-icon","displayName":"Snow Park - Base Area","sortOrder":0,"isHidden":false,"tagType":"location","imageUrl":""}],"seasons":[{"name":"Winter","description":"","class":"no-font-icon","displayName":"Winter","sortOrder":50,"isHidden":false,"tagType":"seasons","imageUrl":""},{"name":"Summer","description":"","class":"no-font-icon","displayName":"Summer","sortOrder":100,"isHidden":false,"tagType":"seasons","imageUrl":""}],"imageCropFocus":"img-crop-focus-center-center","hasButtonCtaText":false,"buttonCtaText":"","imageAlt":"Guests walking away with their food from Snow Park Grab and Go","name":"Deer Valley Etc."},{"pageId":"{fbc619d3-928f-4c21-887f-3b050ca277e6}","isAddedToPlanner":false,"subtitle":"Closed | Take-Away | Online Ordering","targetUrl":"/things-to-do/dining/silver-lake-grab-and-go","imageUrl":"/-/media/widen/deer-valley-resort/01-stock-photography/es-20140228-winter060-jpg.jpg?rev=28b02fa078ae4d75a0a92f1d0792b4f5?h=661&w=1176&hash=01D2C638FD807F72F22ED5C7293AC737","externalLink":"","externalLinkTarget":"","hasExternalLink":false,"types":[{"name":"Lunch","description":"","class":"no-font-icon","displayName":"Lunch","sortOrder":200,"isHidden":false,"tagType":"types","imageUrl":""},{"name":"Coffee Snacks","description":"","class":"no-font-icon","displayName":"Coffee Or Snacks","sortOrder":100,"isHidden":false,"tagType":"types","imageUrl":""},{"name":"Grab and Go Online Ordering","description":"","class":"no-font-icon","displayName":"Grab & Go/Online Ordering","sortOrder":550,"isHidden":false,"tagType":"types","imageUrl":""}],"locations":[{"name":"Silver Lake","description":"","class":"no-font-icon","displayName":"Silver Lake - Mid Mountain Area","sortOrder":100,"isHidden":false,"tagType":"location","imageUrl":""}],"seasons":[{"name":"Winter","description":"","class":"no-font-icon","displayName":"Winter","sortOrder":50,"isHidden":false,"tagType":"seasons","imageUrl":""}],"imageCropFocus":"img-crop-focus-center-center","hasButtonCtaText":false,"buttonCtaText":"","imageAlt":"Silver lake Base area","name":"Silver Lake Grab and Go"},{"pageId":"{b3c6a3e7-f1c2-4216-8339-6c2dd91fca9d}","isAddedToPlanner":false,"subtitle":"Closed | Walk-In","targetUrl":"/things-to-do/dining/cushings-cabin","imageUrl":"/-/media/widen/deer-valley-resort/01-stock-photography/01-winter/2019-04-25-dv-winterwebsite-0105-jpg.jpg?rev=da3b96cfc1614897a83692a5d03a8215?h=661&w=1176&hash=75CBBE38DDC2C5AA235747D37DE3899A","externalLink":"","externalLinkTarget":"","hasExternalLink":false,"types":[{"name":"Coffee Snacks","description":"","class":"no-font-icon","displayName":"Coffee Or Snacks","sortOrder":100,"isHidden":false,"tagType":"types","imageUrl":""}],"locations":[{"name":"On-mountain","description":"","class":"no-font-icon","displayName":"On-mountain","sortOrder":250,"isHidden":false,"tagType":"location","imageUrl":""}],"seasons":[{"name":"Winter","description":"","class":"no-font-icon","displayName":"Winter","sortOrder":50,"isHidden":false,"tagType":"seasons","imageUrl":""}],"imageCropFocus":"img-crop-focus-center-center","hasButtonCtaText":false,"buttonCtaText":"","imageAlt":"Hot chocolate mug on a table at Cushings Cabin","name":"Cushings Cabin"},{"pageId":"{95fb9926-22df-4743-bef3-a7c41d9277b8}","isAddedToPlanner":false,"subtitle":"Closed | Walk-in | Take-Away","targetUrl":"/things-to-do/dining/daly-lift","imageUrl":"/-/media/widen/deer-valley-resort/01-stock-photography/05-fb/etc-coffee-shop-2016-foodiecrush-com-203-jpg.jpg?rev=cde4d19d755941debd04d0c91285e07c?h=432&w=768&hash=CBA1DA9D8357AED4BA1A5C62258DC7E7","externalLink":"","externalLinkTarget":"","hasExternalLink":false,"types":[{"name":"Coffee Snacks","description":"","class":"no-font-icon","displayName":"Coffee Or Snacks","sortOrder":100,"isHidden":false,"tagType":"types","imageUrl":""}],"locations":[{"name":"Silver Lake","description":"","class":"no-font-icon","displayName":"Silver Lake - Mid Mountain Area","sortOrder":100,"isHidden":false,"tagType":"location","imageUrl":""}],"seasons":[{"name":"Winter","description":"","class":"no-font-icon","displayName":"Winter","sortOrder":50,"isHidden":false,"tagType":"seasons","imageUrl":""}],"imageCropFocus":"img-crop-focus-center-center","hasButtonCtaText":false,"buttonCtaText":"","imageAlt":"Coffee and snacks from Daly Lift","name":"Daly Lift"},{"pageId":"{5dfd30a3-1cda-4dcf-a1f9-e4db4e78b781}","isAddedToPlanner":false,"subtitle":"Closed | Coffee &  Snacks","targetUrl":"/things-to-do/dining/jordanelle-java","imageUrl":"/-/media/deer-valley/food-and-beverage/2019-021_dv_winternimbleshoots_0038opt.jpg?rev=1f456ab1d25e4b1bb4f1acb9ed495bed?h=1366&w=2048&hash=E6B090A3AFAFC599287E78A2287234E9","externalLink":"","externalLinkTarget":"","hasExternalLink":false,"types":[{"name":"Coffee Snacks","description":"","class":"no-font-icon","displayName":"Coffee Or Snacks","sortOrder":100,"isHidden":false,"tagType":"types","imageUrl":""},{"name":"Breakfast","description":"","class":"no-font-icon","displayName":"Breakfast","sortOrder":0,"isHidden":false,"tagType":"types","imageUrl":""}],"locations":[{"name":"Snow Park","description":"","class":"no-font-icon","displayName":"Snow Park - Base Area","sortOrder":0,"isHidden":false,"tagType":"location","imageUrl":""}],"seasons":[{"name":"Winter","description":"","class":"no-font-icon","displayName":"Winter","sortOrder":50,"isHidden":false,"tagType":"seasons","imageUrl":""}],"imageCropFocus":"img-crop-focus-center-center","hasButtonCtaText":false,"buttonCtaText":"","imageAlt":"Skier enjoys Deer Valley cookie in Park City, Utah","name":"Jordanelle Java"},{"pageId":"{79cb8637-0f66-4294-9832-7bb02dbccf58}","isAddedToPlanner":false,"subtitle":"Opens December 17 | Take-Away | Beverages | Snacks","targetUrl":"/things-to-do/dining/snowshoe-tommys","imageUrl":"/-/media/widen/deer-valley-resort/01-stock-photography/01-winter/204-deer-valley-resort-winter-snowshow-tommys-jpg.jpg?rev=dd8814600db04c4e814c5a9621dbd79c?h=661&w=1176&hash=2DD135EBCF7E1E8D5389CF91DAE00FAE","externalLink":"","externalLinkTarget":"","hasExternalLink":false,"types":[{"name":"Coffee Snacks","description":"","class":"no-font-icon","displayName":"Coffee Or Snacks","sortOrder":100,"isHidden":false,"tagType":"types","imageUrl":""}],"locations":[{"name":"On-mountain","description":"","class":"no-font-icon","displayName":"On-mountain","sortOrder":250,"isHidden":false,"tagType":"location","imageUrl":""}],"seasons":[{"name":"Winter","description":"","class":"no-font-icon","displayName":"Winter","sortOrder":50,"isHidden":false,"tagType":"seasons","imageUrl":""}],"imageCropFocus":"img-crop-focus-center-center","hasButtonCtaText":false,"buttonCtaText":"","imageAlt":"Snowy winter exterior of Snowshoe Tommys","name":"Snowshoe Tommy's"},{"pageId":"{578816c4-6c62-41a8-9818-5d67532e2cfc}","isAddedToPlanner":false,"subtitle":"Take-Away | Online Ordering","targetUrl":"/things-to-do/dining/family-carry-out-meals","imageUrl":"/-/media/widen/deer-valley-resort/01-stock-photography/05-fb/dvgc/2019-11-26-dv-dvgctogo-dd-0009-jpg.jpg?rev=8ed27dd061454abfbe29928082ea40dd?h=432&w=768&hash=DEB875DD83F4E2B17958CCCF94DFC4D4","externalLink":"https://diningtogo.deervalley.com/dinners-to-go","externalLinkTarget":"_blank","hasExternalLink":true,"types":[{"name":"Lunch","description":"","class":"no-font-icon","displayName":"Lunch","sortOrder":200,"isHidden":false,"tagType":"types","imageUrl":""},{"name":"Dinner","description":"","class":"no-font-icon","displayName":"Dinner","sortOrder":400,"isHidden":false,"tagType":"types","imageUrl":""},{"name":"Take-away Online Ordering","description":"","class":"no-font-icon","displayName":"Take-Away/Online Ordering","sortOrder":650,"isHidden":false,"tagType":"types","imageUrl":""}],"locations":[{"name":"Snow Park","description":"","class":"no-font-icon","displayName":"Snow Park - Base Area","sortOrder":0,"isHidden":false,"tagType":"location","imageUrl":""}],"seasons":[{"name":"Year Round","description":"","class":"no-font-icon","displayName":"Year-round","sortOrder":0,"isHidden":false,"tagType":"seasons","imageUrl":""}],"imageCropFocus":"img-crop-focus-center-center","hasButtonCtaText":false,"buttonCtaText":"","imageAlt":"Family Carry Out Meals","name":"Family Carry-Out Meals"},{"pageId":"{aea683f2-f8ff-435d-a7e7-37dd02528a18}","isAddedToPlanner":false,"subtitle":"Take-Away | Online Ordering","targetUrl":"/things-to-do/dining/thanksgiving-takeaway","imageUrl":"/-/media/widen/deer-valley-resort/01-stock-photography/deer-valley-desserts-46-jpg.jpg?rev=7e5f8604a7b944afae299e09120234a1?h=432&w=768&hash=569FCB91DE499B89C3C837D7555A55FA","externalLink":"https://diningtogo.deervalley.com/thanksgiving-menu","externalLinkTarget":"_blank","hasExternalLink":true,"types":[{"name":"Take-away Online Ordering","description":"","class":"no-font-icon","displayName":"Take-Away/Online Ordering","sortOrder":650,"isHidden":false,"tagType":"types","imageUrl":""}],"locations":[{"name":"Snow Park","description":"","class":"no-font-icon","displayName":"Snow Park - Base Area","sortOrder":0,"isHidden":false,"tagType":"location","imageUrl":""}],"seasons":[],"imageCropFocus":"img-crop-focus-center-center","hasButtonCtaText":false,"buttonCtaText":"","imageAlt":"Thanksgiving Pies","name":"Thanksgiving Take-away Menu"}]
{"buttonAdd":"Add To Planner","buttonAdding":"Adding","buttonAdded":"Added","noPlannerItemsMessage":"You don\u0027t have any items in your Planner. Add some!","hideAddToPlannerButton":false,"addToPlannerWithHeartDesign":true}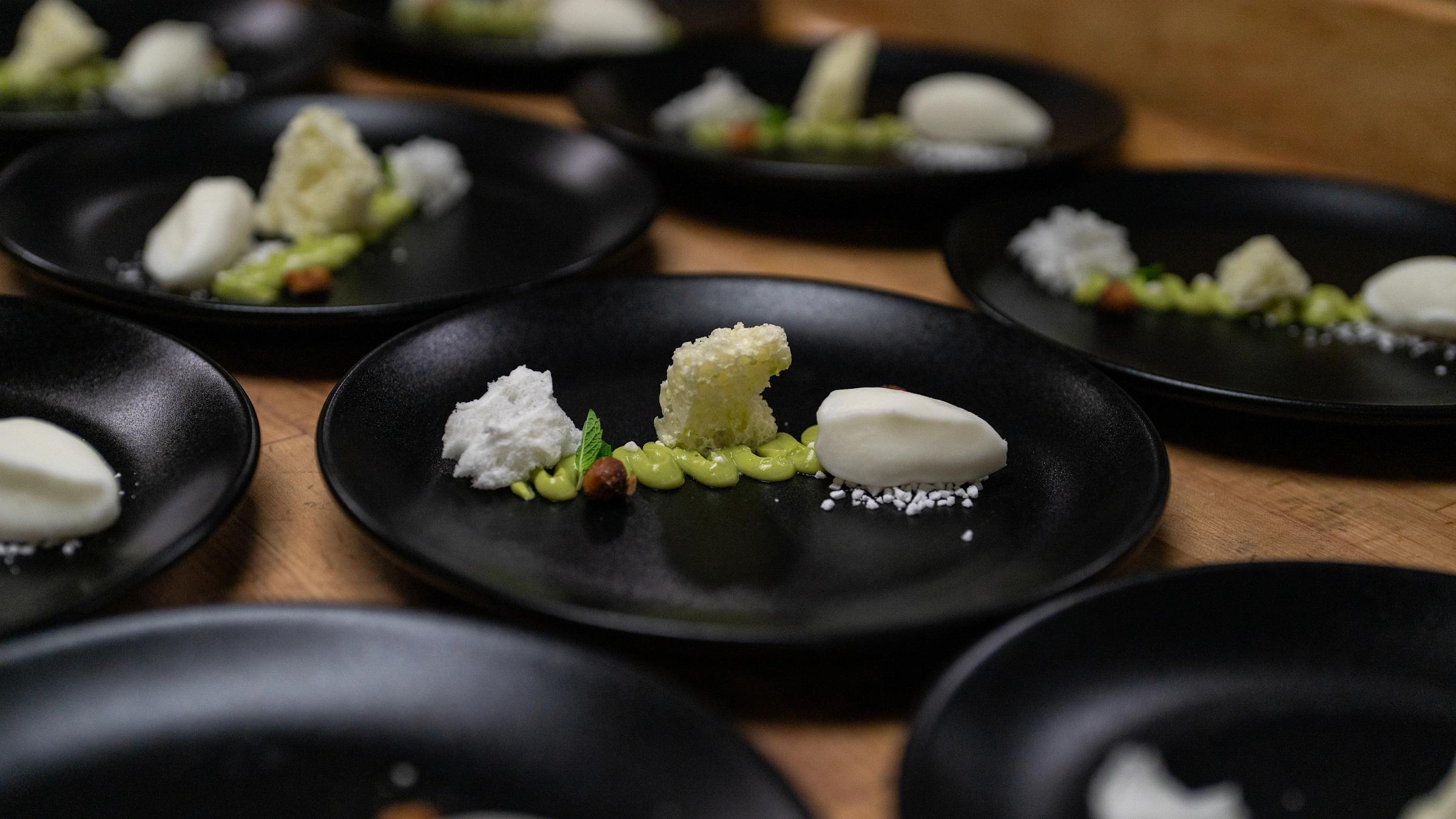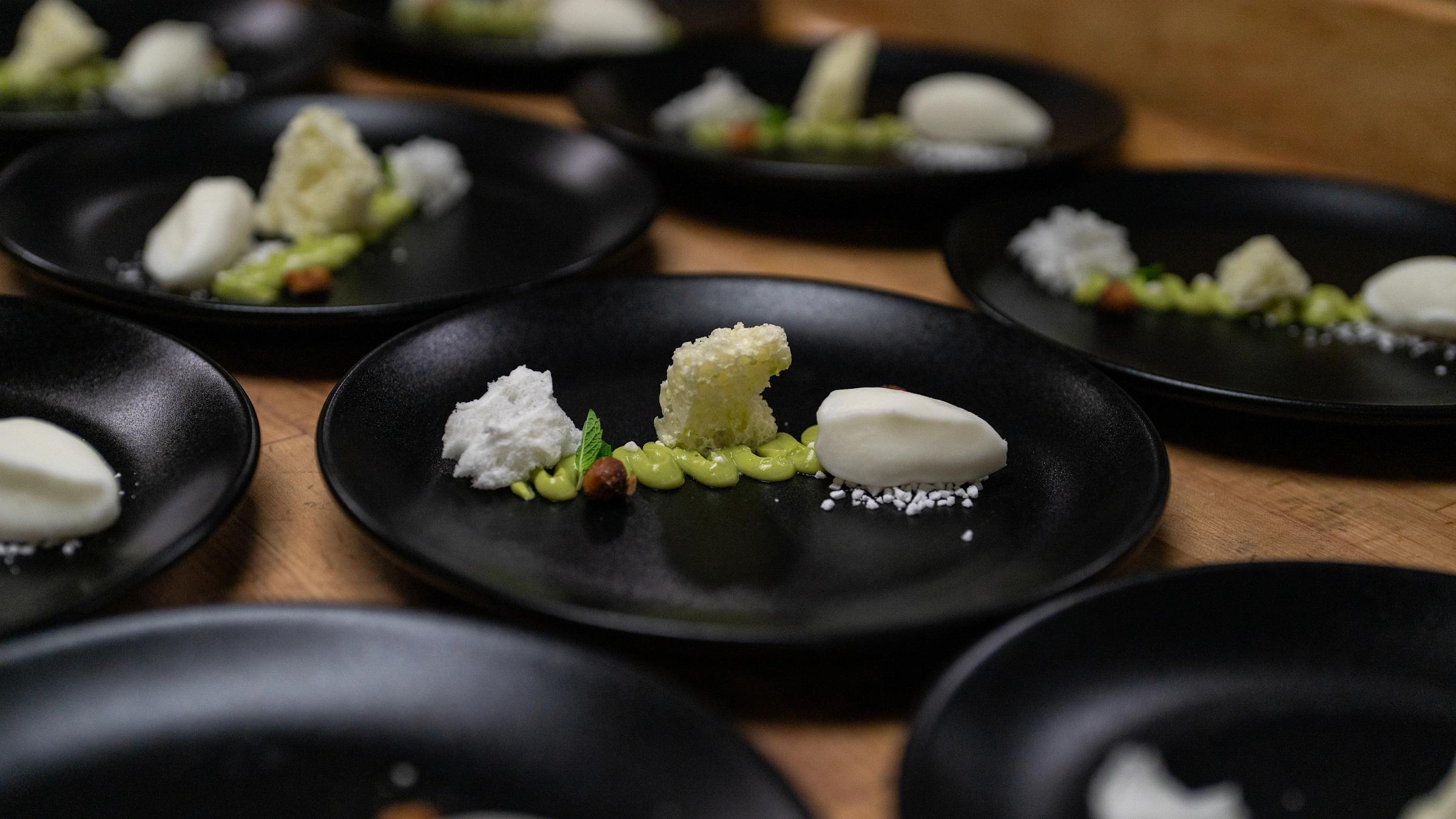 visual-story