Walk-In | Take-Away | Online Ordering
Deer Valley Grocery~Cafè
Hours
8 a.m. - 3:30 p.m.
Daily


Questions?
Please call 435-615-2400.
Deer Valley Grocery~Café offers al fresco dining lakeside, and serves fresh roasted coffee and espresso drinks, soups, salads made with local seasonal ingredients, paninis, sandwiches, creative specials, desserts, cakes and other items. Deer Valley Creamery's refreshing selection of housemade ice cream is also available along with a variety of gourmet grocery items, house prepared take-away entrées, as well as wine and beer. Deer Valley Grocery~Café is located in the Deer Valley Plaza building in the Snow Park area.



Deer Valley Grocery~Café also offers Family Carry-out Meals for four. Orders can be placed online between 8 a.m. and 3:30 p.m. Please place orders 24 hours prior to pick-up.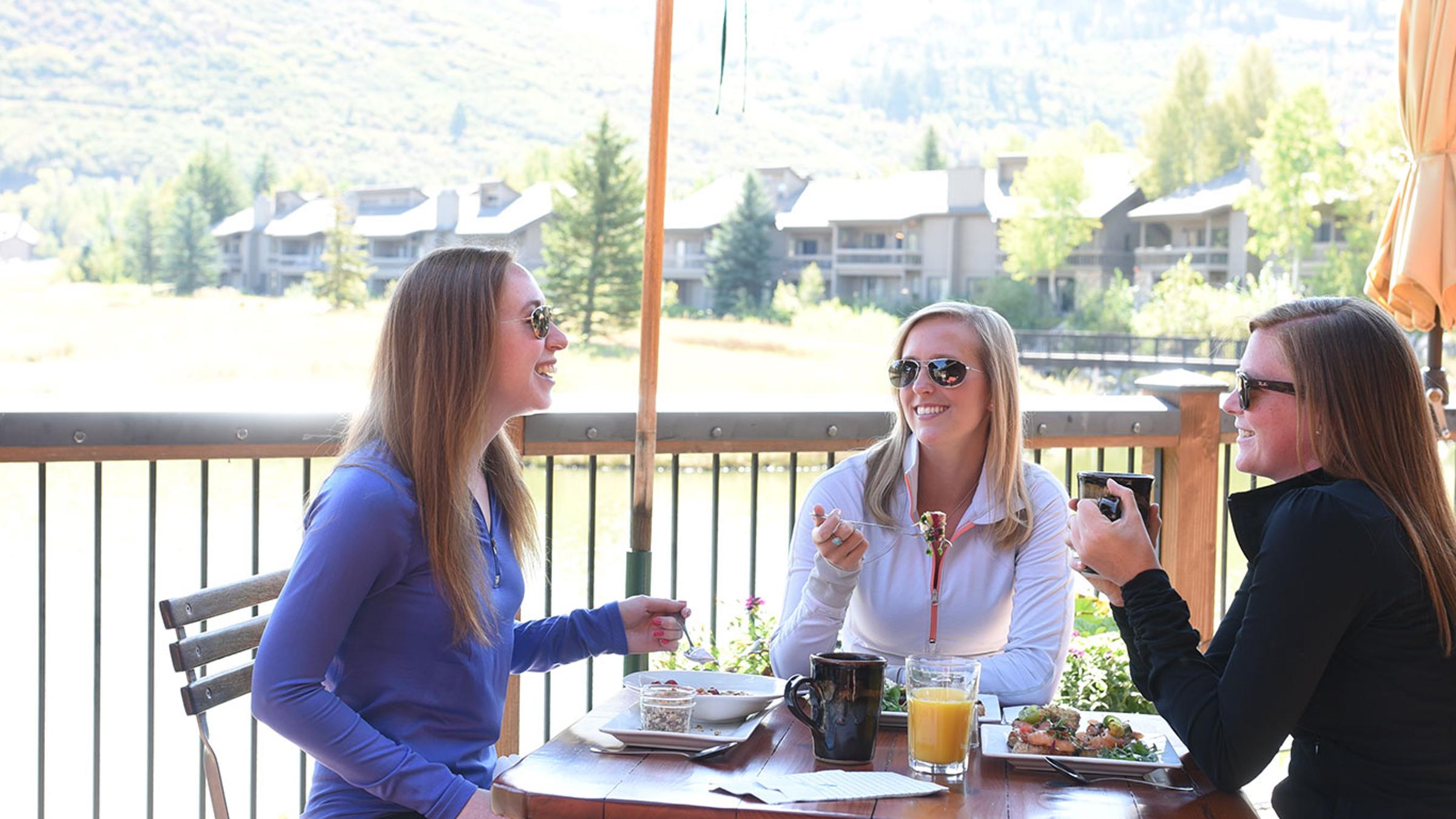 Delicious Events This Summer
Summer dinners on the Deer Valley Grocery~Café deck will be featured on Friday and Saturday evenings beginning July 8 with seating available between 6 and 9 p.m. The dining experiences offer different themes each weekend including lakeside paella, live fire cedar plank king salmon, jambalaya, crab boil, taste of Italy, BBQ cookout, breakfast for dinner, sushi and sake, a toast to New England, and an end of summer luau. Reservations are not required for these special dinners; walk-ins are welcome. Subscribe to our Foodies/Food & Beverage Events newsletter to receive information and invitations to Deer Valley Food& Beverage events like Summer Dinners on the Deck, Taste of Luxury and more!


Deer Valley Grocery~Café
Deer Valley Plaza Building
1375 Deer Valley Drive
Park City, UT 84060
435-615-2400