Learn to Mountain Bike at Deer Valley
Published June 12, 2023
By

Nick and Laura Como



After record winter snowfall (over 600"!), Deer Valley's bike trails are ready for the summer sun and mountain bikes. With the addition of the new beginner flow trail Ripple, and the expansion of Twilight Ride Series lift hours on Tuesday and Thursday evenings, there's never been a better season to learn to mountain bike in Park City. Here's everything you need to know about lessons, rentals, and how to navigate the bike park for beginners.

MOUNTAIN BIKING LESSONS FOR NEW BIKERS

The common phrase "it's like riding a bike" doesn't exactly apply to mountain biking. Going from pedaling on paved paths or roads unfortunately doesn't quite translate to riding on single-track dirt trails. Even accomplished road cyclists will admit road riding is practically another sport—using completely different skills and body positions.

The two main reasons to work with a professional coach are their ability to quickly and accurately identify areas for improvement and their knowledge of using the terrain efficiently. Beginner lessons help riders learn (or improve) mountain biking-specific skills and fundamentals, boost confidence, improve safety, and accelerate the learning curve under the trained eyes of Deer Valley's bike coaches.

Figuring out where to start and how to progress to the next trail without getting in over your head can be easier said than done. For example, before committing to a longer trail, coaches wisely take newcomers to the new form skills park at Silver Lake or a shorter trail such as Secret of My Success, which many local riders do not even know exists. Coaches can gauge not only the rider's ability but also their comfort with exposure, as where to practice safely is as important as what to practice.

Pros also have a keen eye for their fellow rider's form - a skill many expert riders do not have unless they are coaches themselves. It's a trained talent to spot inefficiencies in braking, pedaling, cornering, or how to better control speed over rollers that will have their students improving in no time. Plus, coaches will offer tips and tricks to dial in technique which are far more effective than trying to watch and learn from a fellow rider.

One interesting anecdote instructors like to recount is the story of a 12-year-old who learned to ride a bike for the first time in the resort parking lot. After working with the coaches for three short years this never-ever now rides every trail on the mountain, including double-black diamonds.



Coaches recommend newcomers to the sport stick to half-day lessons, as hands and forearms tire quicker than legs learning how to stop the wheels from rolling down the hill. Clinics are offered from 10 AM - 1 PM and 2 - 5 PM with group sizes between two and, at most, five riders. Adults group lessons are available for those aged 14 and over, and kids' lessons for those between ages 9 and 13. Private lessons are also an option for children less than nine years old and can include multiple siblings.

BIKE RENTALS

Deer Valley has a large fleet of high-quality, full-suspension mountain bikes tuned and ready to hit the trails. Four types of bike rentals are available for rent—downhill mountain bikes, e-bikes, enduro mountain bikes, and junior mountain bikes built for young riders. Protective gear, helmets, and gloves are also available.

The case for renting versus borrowing is clear. Rental gear is properly tuned, the geometry is suited for the terrain, plus each bike has been routinely serviced and maintained. In addition, having proper tire tread, braking power, and solid suspension will make the experience far more fun and easily worth the investment.


It is recommended to reserve rental bikes and gear in advance. For more information and to reserve a bike and/or protective gear, visit our Mountain Bike Rentals page.

Deer Valley offers a great beginner's package which includes a bike rental, afternoon bike clinic, and a lift ticket - perfect for newbies to the sport or riders with limited experience with mountain biking. Packages can be booked for adults (ages 14 and older) or children by calling Deer Valley reservations at 435-645-6648.

WHEN AND WHERE TO RIDE - EXPANDED LIFT HOURS

The 2023 summer hours of operation for lift-served riding are 10 a.m. - 5 p.m. daily through September 4, then Fridays - Sundays through September 24. In addition, Twilight Ride Series hours were expanded this summer, allowing for riding until 8 p.m. Tuesdays and Thursdays, which is perfect for scratching the midweek itch to ride after work. If planning to bike at Deer Valley outside of those hours, you'll have to pedal yourself up the mountain.
Trails in the bike park are marked according to difficulty, just like skiing—green circles on trails like Holy Roller are a good place to start for beginners to the sport, before working your way up to blue trails. Deer Valley's trail map offers a progression system - handy for knowing which blue trails are easiest or hardest relative to other blue trails, and whether the riding is geared towards flow (think berms and jumps) or technical (where riders must navigate roots or rocks).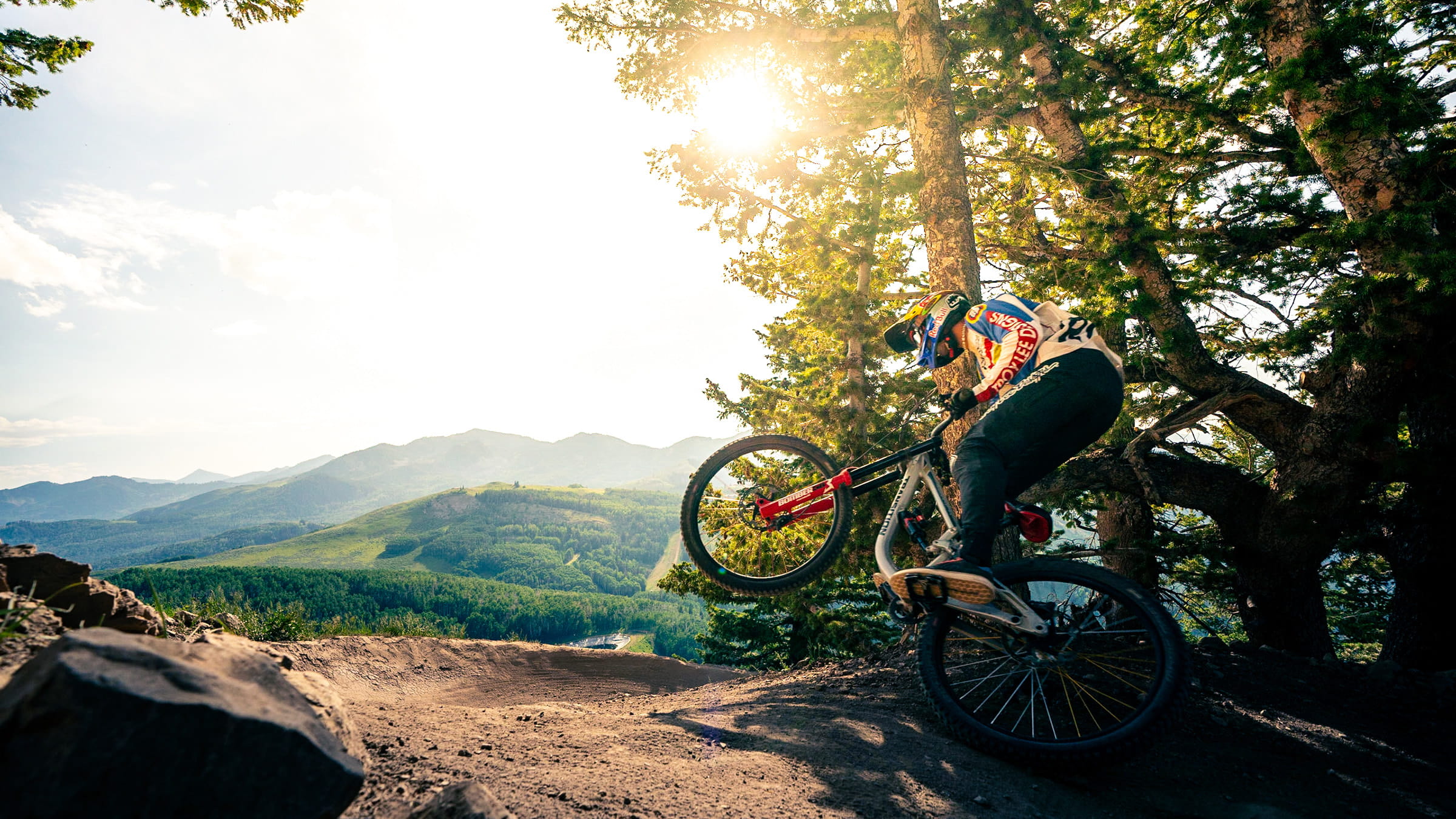 Stories
Experience Deer Valley
Go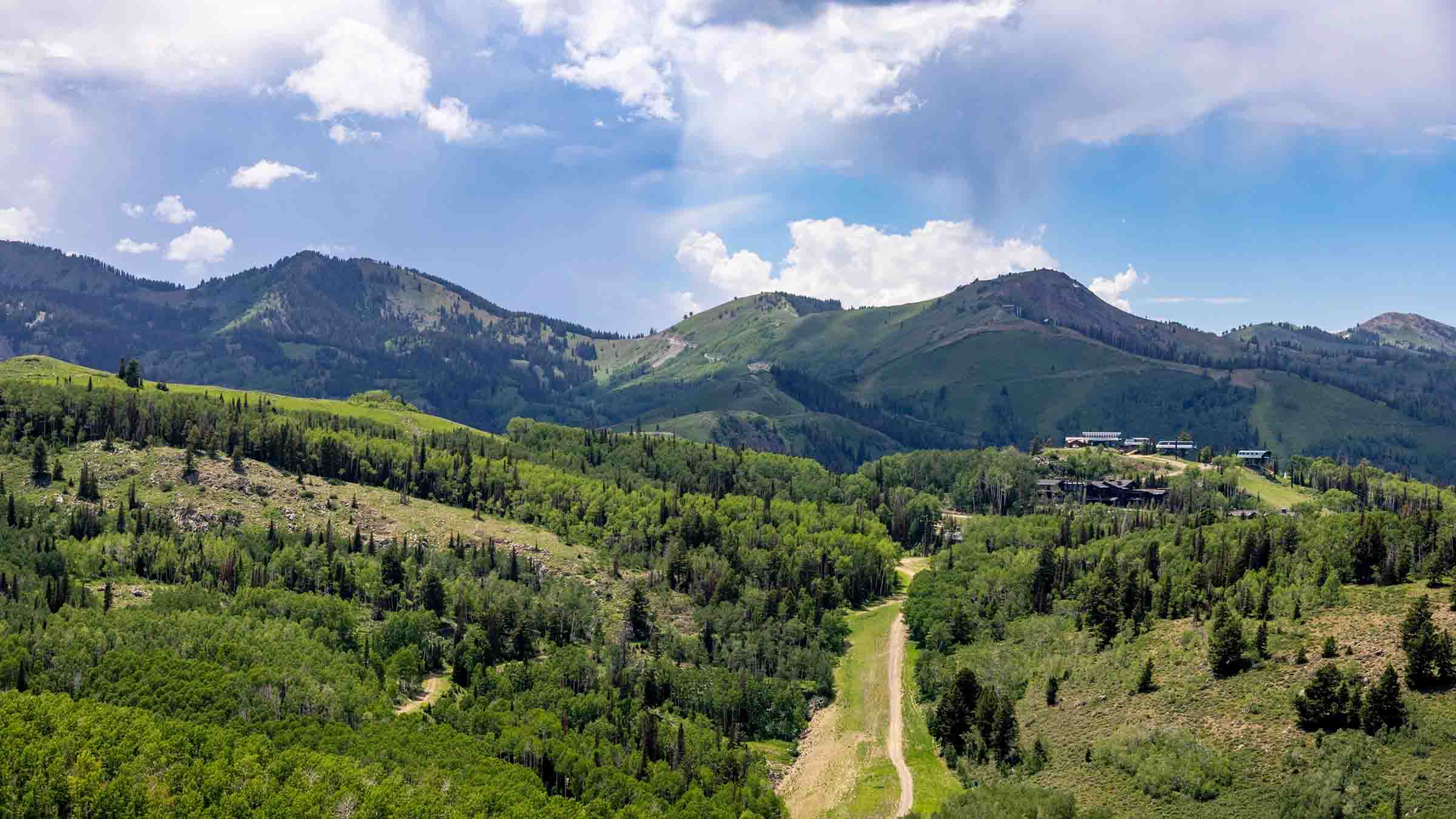 Blog
Explore Our Posts
Go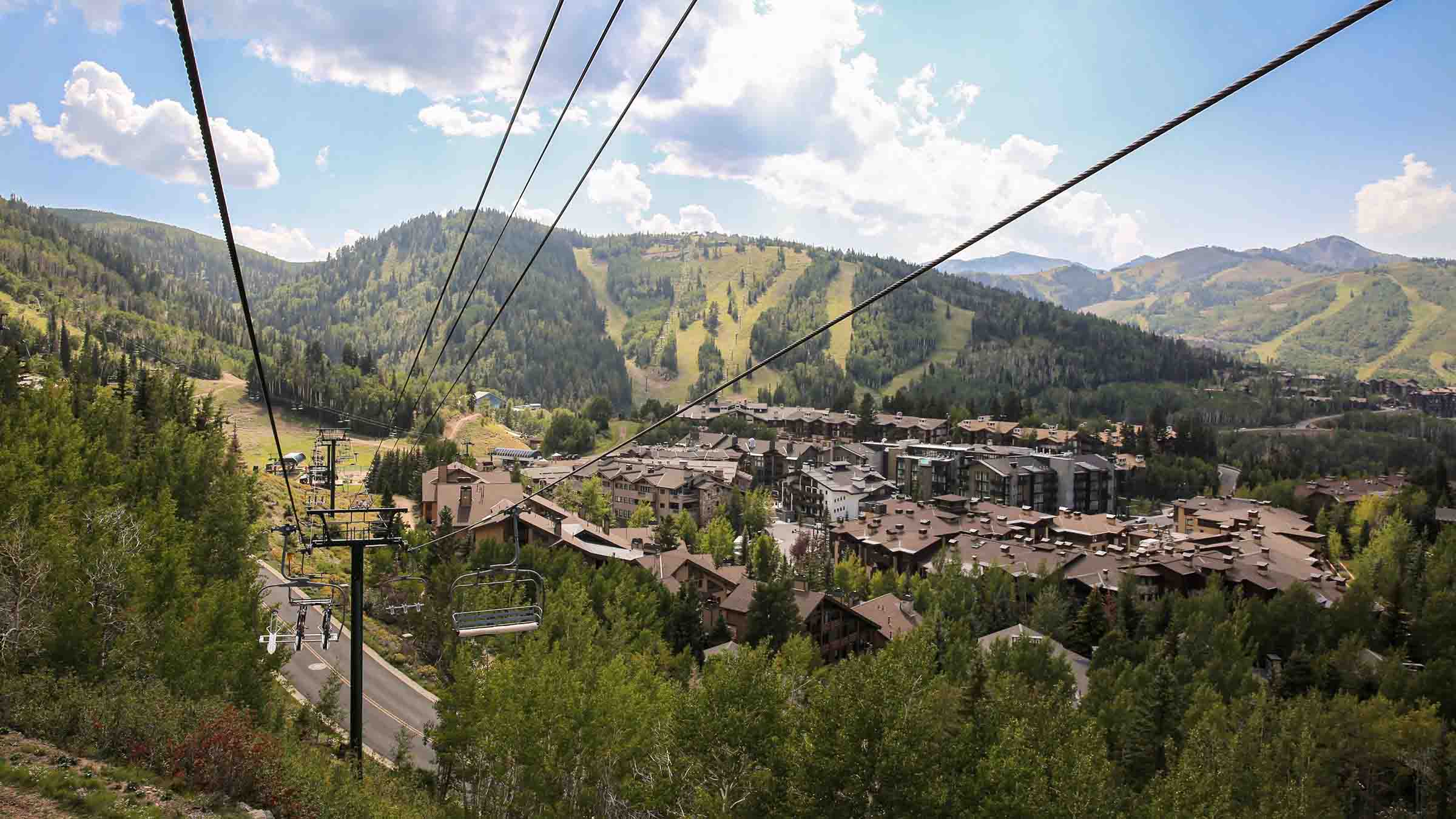 Podcast
Overherd at Deer Valley
Go